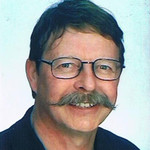 Petters Wolfgang, Dipl.-Ing., Ockenheim
After his academic studies at the University of Applied Sciences in and the Darmstadt Technical University, in 1976 Wolfgang Petters joined the R and D unit of the KSB AG, where he first worked in the fields of measuring and test facility technology.
Later on, he had been head of the 'Central measurement engineering', responsible for the measurement and control devices of the 'Building services engineering'. Finally, he supervised the international after-sales service and customer relations for several generations of the KSB integral drive (up to 6*45 kW) as far as electric and hydraulic matters were concerned. Since the beginning of his career, Mr. Petters also worked as lecturer within the scope of KSBs internal and external training courses. 
Since end of 2007, he enjoys early retirement.