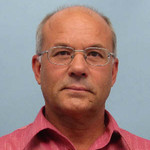 Tornow Manfred, Dipl.-Ing., Berlin
Manfred Tornow studied - after a practical internship in the industry - Energy- and Process Engineering at the Technical University of Berlin.
In 1978 he started to work for the Berliner Wasserbetriebe, first as a construction engineer for waste water pumping stations and waste water pressure mains, later he took over various leading positions in the field of engineering and construction.
In 1996 he changed to the department waterworks as the head of wastewater transports, in 2004 head of F&E, in 2007 head of the department for plant logistics. Since 2010 head of technical controls for waste water treatment and vice director of that department.
Retired since the beginning of 2017.